Compare taxi and minicab quotes from the UK's best companies and book online.
Taxi and Minicab Booking — Why Cabubble?
Safe and reliable
Licensed taxi and private hire operators only
Compare fares and services
The choice is always yours
Secure taxi and minicab booking online
No searching for taxi numbers
★★★★★★ Average rating from 582 reviews
Nationwide UK Coverage
Cabubble is the UK's leading supplier of booking technology to the taxi and private hire sector. Our extensive network connects hundreds of transport suppliers with thousands of personal and corporate travellers.
London, Birmingham, Bristol, Leeds, Manchester...
Cabubble's taxi fare calculator delivers competitive quotes every day for travel throughout London, Birmingham, Bristol, Liverpool, Manchester, Nottingham, Cardiff, Glasgow and across the UK.
Named Taxi and Minicab Companies
Unlike some taxi comparison websites, when you book a cab using Cabubble it's direct with a named minicab or taxi company. Cabubble won't hide their name or switch your booking to another cab firm.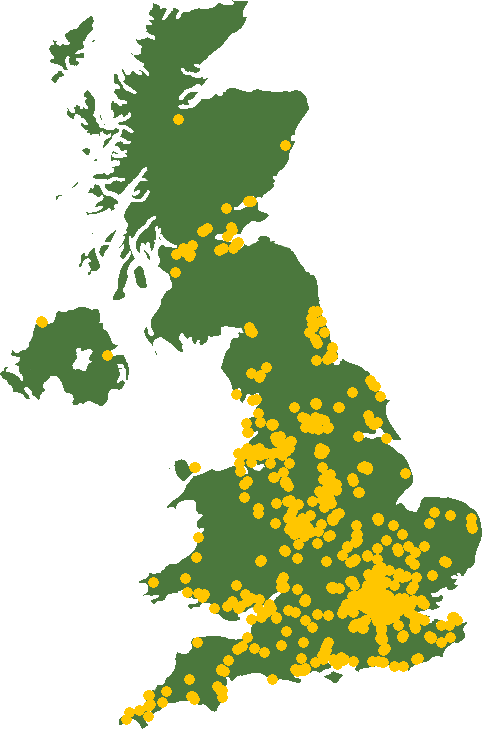 Cabubble in Numbers
499 cab firms
189,838 monthly quotes
347,165 passengers
Discover how Cabubble works or read testimonials from leading cab companies using the system.
Recent Taxi and Minicab Quotes
Nottingham NG8 to East Midlands Airport
Premier Cars £27.00
Chepstow NP16 to Bristol BS8
Eurotaxis Ltd £44.00
SN3 to W1
Nexus Express Cars £164.00
BH23 to Coventry Airport
United Taxis Ltd £246.00
CM77 to CM8
Yelo Taxis £30.20
Airport Transfers
Sample airport fares from local cab companies shown. Select an airport for more information or look up a quote.