Cabubble Affiliate Programme
Looking to earn more from your website? Try the Cabubble Affiliate Programme.
Taxi or Minicab Operator?
If you operate a taxi or minicab company, please see our Transport Provider presentation for information about Cabubble.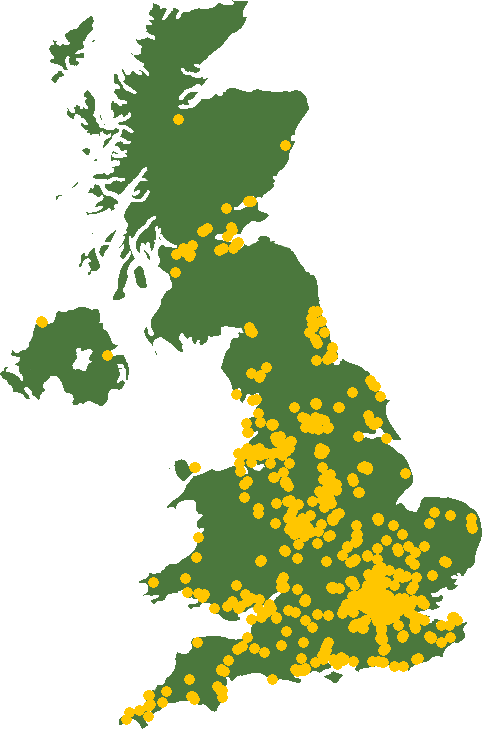 Introducing Cabubble
Established in 2008, Cabubble is the UK's leading online taxi and minicab booking platform, offering immediate access to hundreds of top taxi and private hire companies across the country, with more joining regularly.
Trusted Booking Platform
Bookings are quoted and made 24x7x365 via the Cabubble website and mobile app, and via our ground transport API direct from leading business travel management companies including SAP Concur and Click Travel.
Your Own Website
Using the same booking platform, earn a competitive commission on each completed booking referred from your own website.
Top Transport Providers
In towns and cities across the UK, you'll find the best local taxi and minicab companies working with Cabubble:
Flexible Web Integration
With several integration options available, choose whichever works best for you.
Link to www.cabubble.co.uk
Quick to implement, add your unique affililate link to your website and you're ready to start earning right away. The more completed bookings you refer, the more commission you can earn.
Customisable Quote Search Form
For tighter visual integration with your own website, embed the Cabubble quote lookup form directly on your site.
Optionally fix your pick-up or drop-off location for easier quote lookups – ideal for pubs, restaurants, leisure attractions and other venues.
Affiliate Dashboard and Commission Tracking
Manage your links, track your referrals and watch your commissions grow with the easy-to-use Affiliate Dashboard.
Affiliate Programme Examples
(Please note you will leave the Cabubble website by opening links below)
Jinlogic Ltd
UK-based importer of engineered products from China.
Love Independent
Find goods and services from a diverse selection of independent online retailers.
Interested?
Commission paid on all completed bookings referred from your site
Top taxi and minicab companies nationwide
Flexible web integration options